10 Secrets On How To Get Rid Of A Black Eye Fast And Naturally
Do you identify what is one of the most sensitive organs in your body? I think everyone says yes to me and that is eyes on the human body. Eyes are regulating the visual system. But if your eyes are affected and an expert claims that it is a black eye.
I am here to share my experiences where you might get all the necessity that helps to get rid of this severe condition.
What black eye?
A black eye is commonly referred to as swelling around the eyes that occur because of different reasons like facelifts, allergic reactions, nasal injuries, and jaw surgery.
There are some home remedies that are natural and effective for getting rid of black eyes. In this article, I try to mention the top 10 home remedies to get rid of black eye fast and naturally.
What are the causes of black eyes?
A black eye is commonly known as periorbital hematoma as the name recommends blackening of the area nearby the eye. It is the result of brushing around the eye, and it looks light earlier and darkens as the days pass. Here are the causes of a black eye given below:
A black eye causes the significant discoloration; there are pain and swelling. You may experience problem opening the eyelid, a headache, and blurry vision as well.
One of the most significant causes of a black eye is trauma to the affected area. It may occur because of a fall or any accident. The strength of the skin disorder causes the capillaries beneath the skin to blast and bleed into the close tissue.
The black eye commonly starts as blackish-blue or deep purple. As the injury starts to cure, it may turn green and then yellow before disappearing totally.
It may need 1 or 2 weeks to heal completely.
If you suffer from a skull fracture from a head injury, then it may cause black eyes. For that reason, both eyes look bruise-like symptoms. Consult with an eye specialist for proper diagnosis.
A black eye may cause such injuries as eyeball damage. If you are experiencing loss of vision or double vision, then consult with an eye specialist for proper treatment.
A black eye-like symptom may occur for sinus infections.
How to get rid of a black eye?
The healthy components around your home play a major role in different natural home remedies for how to get rid of a black eye.
To have the top remedies, you may go for the following list. It makes it an easy task for you to list these home remedies if you follow our article.
Here are the top 10 most powerful treatments for a black eye. You can simply apply these remedies at home to treat your black eye and improve your face look…
It seems to be the earliest opportunity at first to heal the black eye if you put an ice pack on the infected region. Ice plays a major role in tightening the veins and decreasing the swelling to reduce the bleeding that happens internally.
It has the healing power to soothe the pain, accelerate the healing process and lessen more wounding. Do not apply or massage straightforwardly on your sensitive skin like your eyes. You may also apply the cool veggies instead of ice.
How to apply:
Take a piece of ice and wrapped it well with a clean fabric.
Place the ice pack on the affected areas.
Leave it there for 10 minutes
Apply this process repeatedly for a few times daily for the starting 24-48 hours to reduce swelling.
After this, you have to place warm pack from a cold one.
Never massage it on the eye or skin that is highly soft.
Witch hazel has the soothing and healing power to get rid of the black eye effectively. It is highly known for its medicinal uses for many of us.
The extract of the hazel is mainly applied to heal the sores, swelling, and bruises. It also has the reducing power to cure inflammation and pain throughout tightening the veins. It can also refresh your tired eyes as well.
How to Use Witch Hazel To Get Rid Of A Black Eye
Take a witch hazel and mix it well with water
Dip the cotton ball into the solution
Squeeze to drain off extra solution.
Use this solution to the affected area
Leave it there for 5 minutes
Then wash off with water
Apply this 2 to 3 times daily
Oatmeal is highly familiar as a dieting agent to a lot of people. Many people are not aware that oatmeal also has the soothing power to reduce black eye.
It is also the source of some features that can reduce the swelling of the black eye. A lot of people are close with oatmeal just because this is what they normally consume when they are on a diet.
It appears that some people are not aware that oatmeal can also be used as an effective home remedy against the black eye. It has some features that can help make the swelling of the black eye go down greatly.
How to apply:
Mix the oatmeal in warm water
Leave it there for 5minutes.
Place the warmed oatmeal on the affected area
Rub it gently for 10 minutes
Note: Apply this daily for about 3 to 5 days for the best results.
So what to put on a black eye? Cucumber is greatly familiar to a lot of people that it acts as a cooling agent and has anti-inflammatory attributes.
It is one of the key reasons to apply this is that it provides an extremely cooling effect through the insides. It is also effective to get rid of a black eye as well.
How to apply:
At first piece the cucumber
Keep the piece of cucumber into the refrigerator overnight
Place this cool piece of cucumber into the affected eye area
Note: Place it there till the cucumber becomes warm.
When it comes to black eye treatment, the tea bag plays a lifesaver to the people who suffer from this disorder. Applying two tea bags into the affected area can reduce the black spot on the eye.
It also has an anti-oxygen property that helps to increase blood circulation.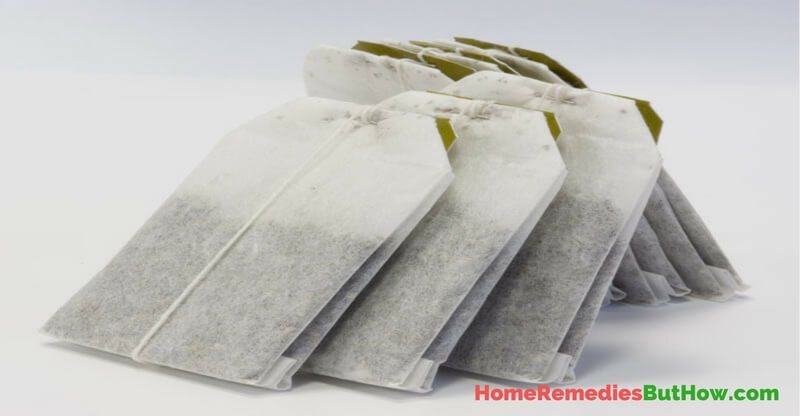 How to apply:
Collect two used tea bags
Place these tea bags in the refrigerator
Keep it there for 5 minutes
Then place these to your eyes
Apply this procedure in the evening or morning
Another name of Calendula is marigold which is commonly used to reduce inflammation and increase wound healing. It is also effective to reduce the bruising and swelling related to black eyes.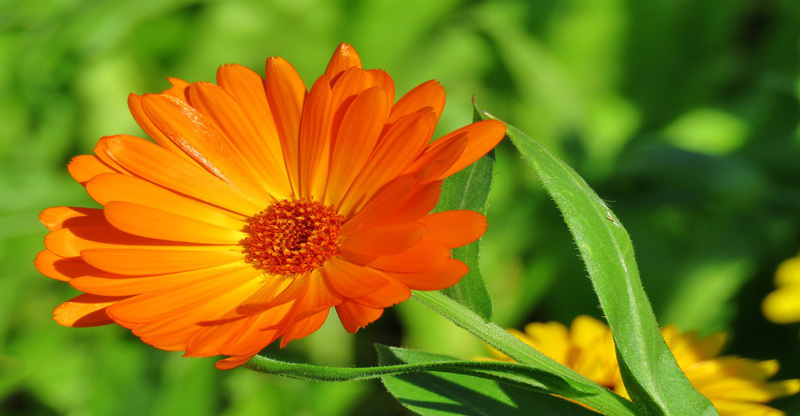 How to apply:
Collect enough petals that you needed from the calendula flowers
Put these petals in a cup of hot water
Allow it to steep for 10 – 15 minutes
Then place it in the refrigerator for half an hour
Dip a clean washcloth in this cool solution
Place it on the affected area for 5 minutes.
Apply this a few times for a couple of days
Pineapple and Papaya mixed to make an effective home remedy against black eye that many of us are not aware. One of the most key reasons for this because of both of fruits features antioxidant properties that can reduce the black eye as early as possible.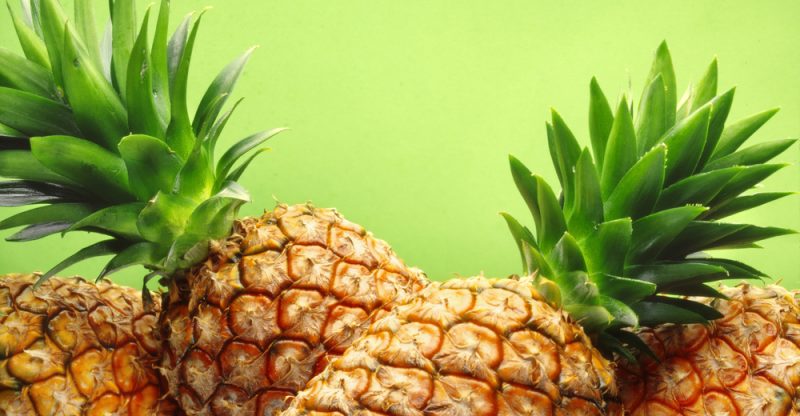 How to apply:
Blend pineapple and papaya in a cup
Apply the pulpy mixture on the affected area
Leave it there for 3 to 5 minutes
Wash it with cold water
Arnica is another important herb to get rid of a black eye. It is also used to heal sprains, strains, wounds, muscle soreness and irritation. The concentration of arnica plants is used to make implantation, tincture, treatment, oil, and salve.
Arnica is a medicinal herb that helps to mend muscles and tissues due to injury. Arnica is found in various forms like ointments, creams, and oil as well.
You can also prepare an arnica ointment by yourself too. Below the steps are given how to make this arnica ointment.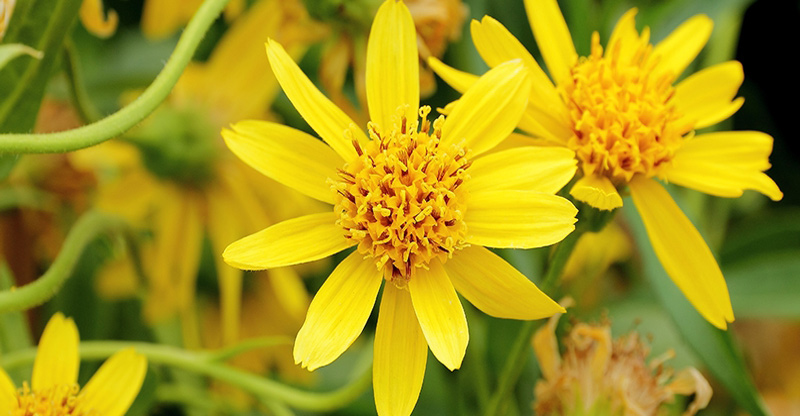 How to make Arnica salve:
Take 1 ounce dried arnica herb
Keep it in a small bowl or jug
Mix 1 cup oil like olive oil over it
Then cover and store it for 6 weeks
Shake the pot daily
6 weeks later, strain the oil nicely
Then warm it in a kettle
Mix 1.5-ounce beeswax
Mix it till it dissolves
Also, add few drops of wintergreen oil into the mix
Pour this total solution into a storage jar
Apply this arnica ointment on the infected area when it becomes cool
Apply this remedy for 2 to 3 times each day for to get rid of a black eye.
In the presence of the particular enzymes in potato helps to dissolve the old blood from your black eye.
You can apply potatoes in various ways like cold slices of raw potato or potato juice to get rid of black eyes. This will also help to reduce swelling and pain resulting from your black eye.
How to Use Potato for Black Eye:
Slice a potato into thick pieces.
Keep them in refrigerator to turn them cold
Take out from the refrigerator
Then place the cold slices of potato on the affected area
You may also place potato after grating on the affected area for 15 minutes. Potato juice can also be used around the affected eyes with the help of cotton ball.
Aloe vera is known for its all rounder properties that can heal many skin disorders. You can also use aloe vera to cure a black eye faster and naturally. Aloe vera has plenty of minerals and vitamins which increase healthy skin.
It also helps to reduce the effects of blows to your skin that results bruising. According to the journal, aloe vera has plenty of medicinal uses for skin disorders.
The anti-inflammatory properties of aloe vera help to treat the skin disorders like bu, abrasions, and bruises.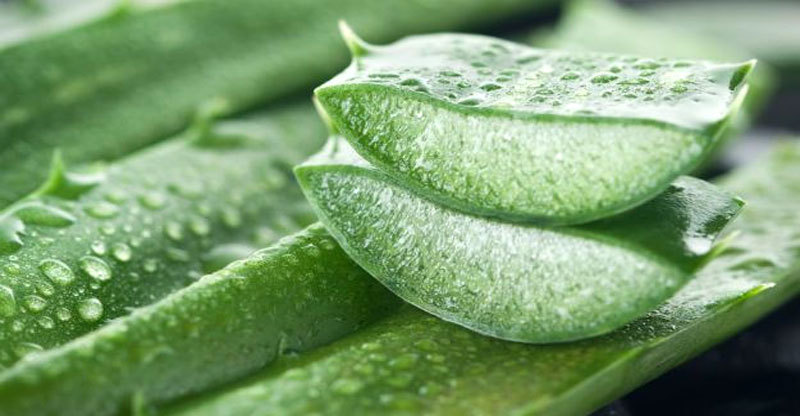 How to use:
Extract the pure gel from aloe vera
Apply it directly to the affected area.
Use this remedy 2-3 times a day
Apply it until it helps to clam irritation, pain and get rid of a black eye fast.
What are symptoms that lead to consulting you with the doctor?
Doctors say that a black eye is commonly a minor injury that cures quickly. But there are a few cases when you need to consult with a doctor. You may suffer more serious to your eye or brain if the black eye becomes severe due to trauma.
There are some following conditions mentioned here that are severe and advisable to see the doctor:
If you suffer from a head injury that also leads to black eyes. A basilar skull fracture may cause it too.
The trauma to your head lead to you loses sensation.
You face some difficulties with your vision – double vision, loss of vision or inability to move an eye
You have signs of a severe eye injury
You may experience the sign of an infection like redness, fever, or pus draining from the affected eye.
Final Verdict
Finally, it can be said that the black eye is not a serious injury. You may get cured with simple home remedies for the black eye within 5 to 7 days. I hope the above-mentioned remedies on the black eye are best known among the many other remedies.